Applications are being accepted for the NECA-IBEW Electricians' LMCC Scholarship through May 1 through the YSU Foundation.
YSU students who have an affiliation with IBEW Local 64 or a signatory electrical contractor in the Mahoning Valley are welcome to apply online here. Preference is given to students pursuing degrees that benefit the electrical industry.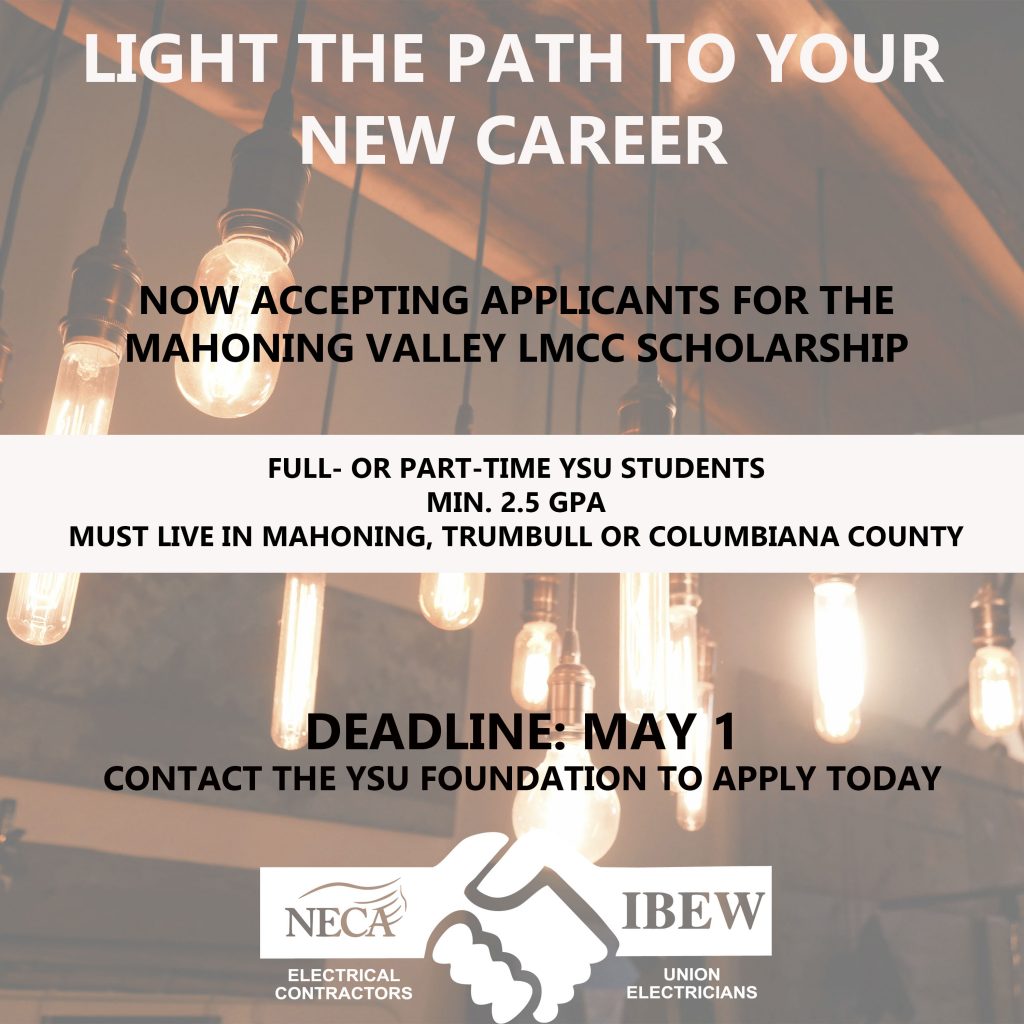 "The YSU Foundation has great business and labor organization support in the Mahoning Valley, such as NECA and the IBEW, who provide scholarships at Youngstown State University," said Brian Nord, senior development officer, YSU Foundation. "We cannot thank these partners enough for helping students gain a college education because they may not otherwise have the means to do so."
The first Mahoning Valley LMCC scholarship was awarded in the fall of 2017. Historically, only one student is selected, however, in 2020 the $1,000 scholarship was awarded to two students for the first time since its inception.
"We are fortunate to have such a partnership with the YSU Foundation that allows us to fund the education of and help grow, what we hope to be, the next generation of IBEW members right here at home." said Jim Burgham, business manager at IBEW Local 64 in Youngstown.
Applicants must be full- or part-time students, preferably in a field of study connected to the electrical industry, have a minimum 2.5 GPA, and reside in Mahoning, Trumbull, or Columbiana Counties.
For more information, applicants can contact the YSU Foundation at 330-941-3156.