There are many challenges when working with electricity. That's why customers need an electrical contractor with the experience and know-how to provide a variety of solutions. University Electric has fit that profile in the Mahoning Valley for almost three decades.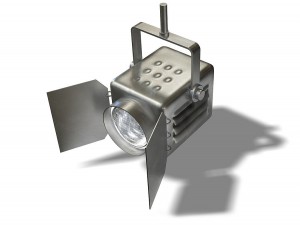 "We specialize in commercial and industrial building projects throughout northeastern Ohio and western Pennsylvania," said Thomas Beil, whose family has owned and operated the business since 1987. "With a large workforce of skilled electricians, we are able to provide customers with quality installations – on time and on budget."
University Electric, a NECA-IBEW Electricians member contractor located on Belmont Avenue in Youngstown, provides maintenance and installation for a wide variety of projects. From churches to building renovations to water/wastewater facilities, University Electric tackles all kinds of projects.
Experienced and certified electricians install all kinds of lighting, intercom speaker systems, phone cabling, security and fire alarm systems, control wiring, and power transformer systems.
When it comes service, University Electric is among the industry leaders. The staff provides maintenance and repair solutions for new constructions, remodels, meter upgrades, fuse box replacements, system rewiring, and lighting repair and removal.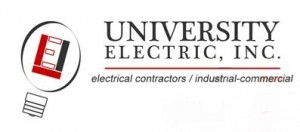 One major project the shop recently completed was wiring for a crude oil offloading facility in Wellsville, Ohio. It's one of several oil and gas industry projects that University Electric has supported.
"We are a family-owned and operated business that provides superior residential, commercial and industrial electrical services," said Beil. "Our key to success is the passion to provide our customers with the best of what we have to offer. Our customers' satisfaction is guaranteed because we ensure functionality, comfort and peace of mind. Our goal at University Electric is not to gain a customer for today; but to earn a customer for life."
University Electric's technicians are licensed journeymen and OSHA 30 certified. The company is an Ohio licensed fire alarm contractor. This emphasis on training and safety ultimately benefits the customer and is a reason why University Electric is part of the NECA-IBEW Electricians group.
"NECA-IBEW Electricians contractors provide the highest quality work in the area," said Beil. "Electrical work in this area got off to a slow start this spring, but is expected to pick up this summer."
For more information or to learn about a solution to meet your electrical needs, call 330-746-7444, email university@university-electric.com or visit http://university-electric.com.