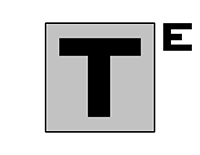 Rich Tice has over 30 years of experience in the electrical construction industry. He was a field electrician for several years before working as a project manager, manpower superintendent and vice president for a large industrial electrical contractor. For Rich, being an electrician is a family tradition… His father became an electrician in 1950, and his son has been an electrician for 17 years.
Not only does Rich understand how to effectively manage projects, he has the knowledge and expertise to assist with project planning and installation. Rich has managed projects of all sizes, from small service work to multi-million dollar projects spanning several years. Rich holds electrical licenses in 23 states.
T-Squared provides the highest quality electrical service and is willing to tackle almost any project. Industries of expertise include metals, automotive, manufacturing, general industry and commercial. T-Squared has a project management system which tracks a project schedule, financial progress and production. This enables the customer or another contractor can track the project very easily without having to go to the site multiple times each week. With 5 employees, T-Squared continues to grow.