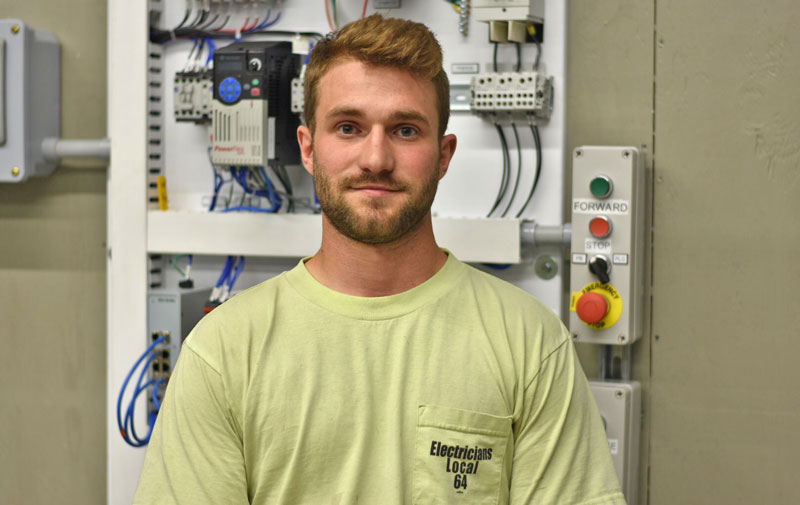 "Discipline and being punctual."
These positive traits were gained by Jared Miller during his military service, and he feels they translate seamlessly to future success in the electrical field.
After serving in the U.S. Army, including nine months in Kandahar, Afghanistan with the 2nd Infantry Division, Miller came home and joined the National Guard. He then got into the construction field, but was looking for a career that offered more. He found his home as an electrician apprentice.
"It's a pretty promising career," Miller said. "It's challenging but also rewarding and exciting."
As he wraps up his second year as a commercial electrician apprentice, he reflected on some of the valuable lessons he's taken in.
"You can never stop learning," he said. "There's always something to learn in this trade. If you get complacent, you can get hurt or somebody else hurt. Safety is very important."
Miller also feels a sense of accomplishment about the job skills he's cultivated since the start of his apprenticeship.
"Going from terminating an outlet to running pipe by myself, I've learned so much."
Along with these opportunities for growth, Miller believes there are some challenges in the field that you must overcome.
"You're constantly thinking on the job. There's a lot of math involved, and you take a lot of measurement, bend pipe and work on circuitry. It's challenging mentally and physically."
As with many apprentices, Miller vividly remembers his first project – the FedEx Freight Center in North Jackson.
"I was out there from day one when we broke ground," Miller said. "We were putting pipes in as ditches were being dug. I got to see that come together from the ground up."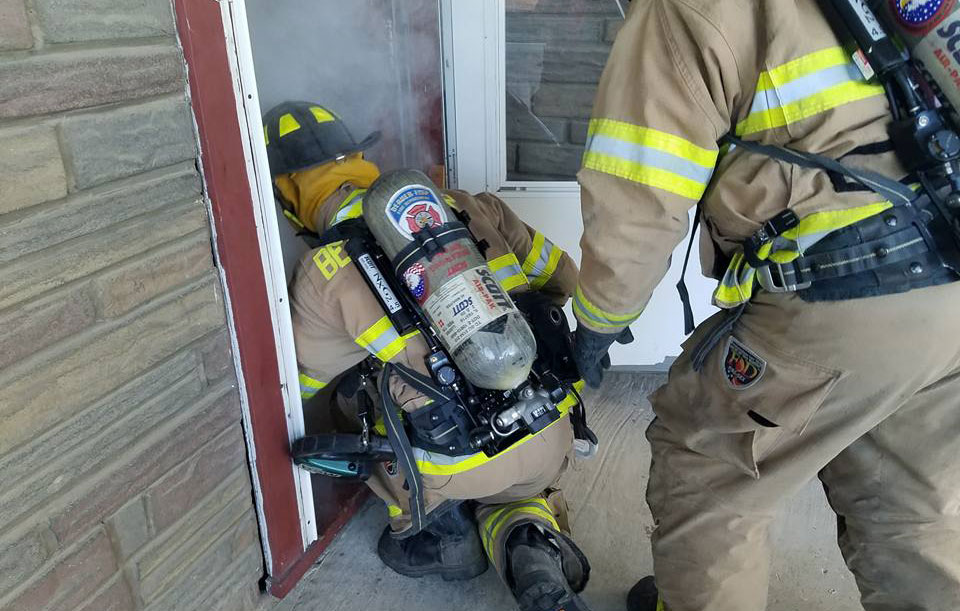 When he's not on the job site, Miller spends his free time as a volunteer firefighter with the Beaver Township Fire Department, a passion he's had since he was a child.
"It's nice to give back to your community and be able to help," he said. "People call you on their worst days and look up to you to help them the best you can. It's a huge responsibility but also rewarding at the end of the day."
To those interested in joining the field, Miller believes having the right attitude is one of the keys to success.
"You should be self-motivated and ready to work. It's a growing field with a lot of potential."
As he looks ahead to his third year in the program, Miller has his eyes set on his future in the trade.
"I'm going to strive to be the best that I can every day. One day, I'd like to be a foreman and have people trust me to go out there with a set of blueprints and complete the job."