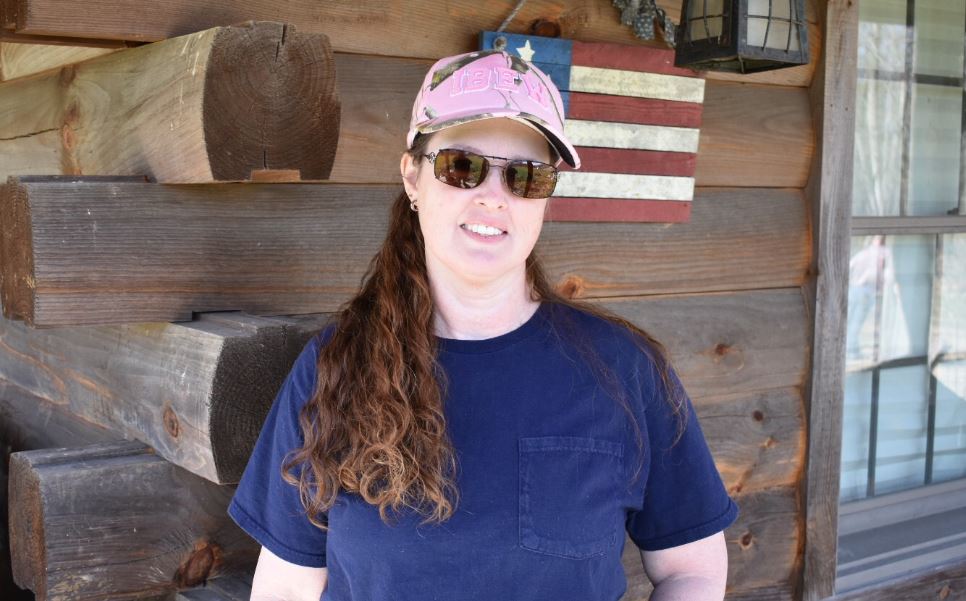 As she gets ready to top out, fifth-year apprentice Tina Long-Baldwin feels rejuvenated in finding the electrical industry as her second career.
"I was laid off from my first career in the printing industry," she said. "My husband saw a commercial on tv about the JATC. I got my transcripts and went for the test and interview. And here I am five years later."
Long-Baldwin believes the hands-on learning approach has been crucial to her development in the electrical trade.
"I like the on-the-job training. I've always wanted to learn the electrical field, but never had anyone to teach me. I figured this was a good opportunity to learn."
And that opportunity has shown Long-Baldwin what separates the Youngstown and Warren JATC from others.
"The workmanship, skill and knowledge are one of a kind," she said. "I've learned quite a bit, from being in a ditch to 80 feet in the air."
In her spare time, Long-Baldwin assists her husband, Howard, with his bee farm. It was a unique introduction to the world of bees after recognizing something was off in their home garden.
"I noticed there weren't any honey bees. We had a bad garden year and no pollination," she said. "My husband got a few hives and next thing I know, we got more. Right now, we're around 250-300 hives."
Long-Baldwin and her husband have quite the passion for bees. Before following his passion and becoming a beekeeper, Long-Baldwin's husband worked at Goodrich Landing Gear, but suffered an injury and had to retire.
Baldwin's Bee Bizz sells nucs, which is half of a hive, in addition to grafting queen bees. Long-Baldwin's husband also receives certified breeder queen bees from Hawaii and Purdue University.
Later this year, bees will be sent out to help pollinate blueberry farms in Georgia. Bees have also been sent to almond groves in California along with Vermont, South Carolina, Minnesota and South Dakota.
As the summer season progresses, Long-Baldwin's husband travels back and forth to southern Georgia to bring shipments of bees up to Ohio. One of the many things to do is the splitting of the hives. Long-Baldwin says for each hive split, two more can come from it. There's also something tasty and delicious that comes from the hives.
"Raw honey," Long-Baldwin exclaimed. "It's natural and everybody loves it."
After topping out, Long-Baldwin plans to continue reaching for new heights in the electrical field. She also intends on devoting more time to the bees.
"It's very therapeutic in a way," Long-Baldwin says. "They're very intriguing creatures."