Dan Santon envisions a Boo Squad in every community where NECA and IBEW do business.
Boo Squad is a Poland-based community service organization comprised of more than 50 kids from local school districts. Its biggest mission of the year is feeding families in-need at Thanksgiving.
"It's such a great thing for kids to see the impact of giving back to the community. If they start doing this at a young age, they'll likely continue all throughout their lives. Imagine the cascading impact that would have," said Santon, founder of Boardman's Santon Electric.
Through Santon's passionate backing, the Youngstown and Warren LMCCs along with Santon Electric, joined the Boo Squad effort and donated 13 full Thanksgiving dinners for families in Mahoning and Trumbull counties.
Personal letters Santon sent to his vendors and customers led to countless more. Each meal included a turkey and ingredients for preparing all the traditional side dishes and dessert.
Electricians inspired by the kids
"Dan is our biggest cheerleader. He's awesome!" said Heather Hrina-Medvec, founder of the Boo Squad. "It wouldn't be possible without help from the sponsors so we couldn't thank them enough. And it's important for the kids to see that."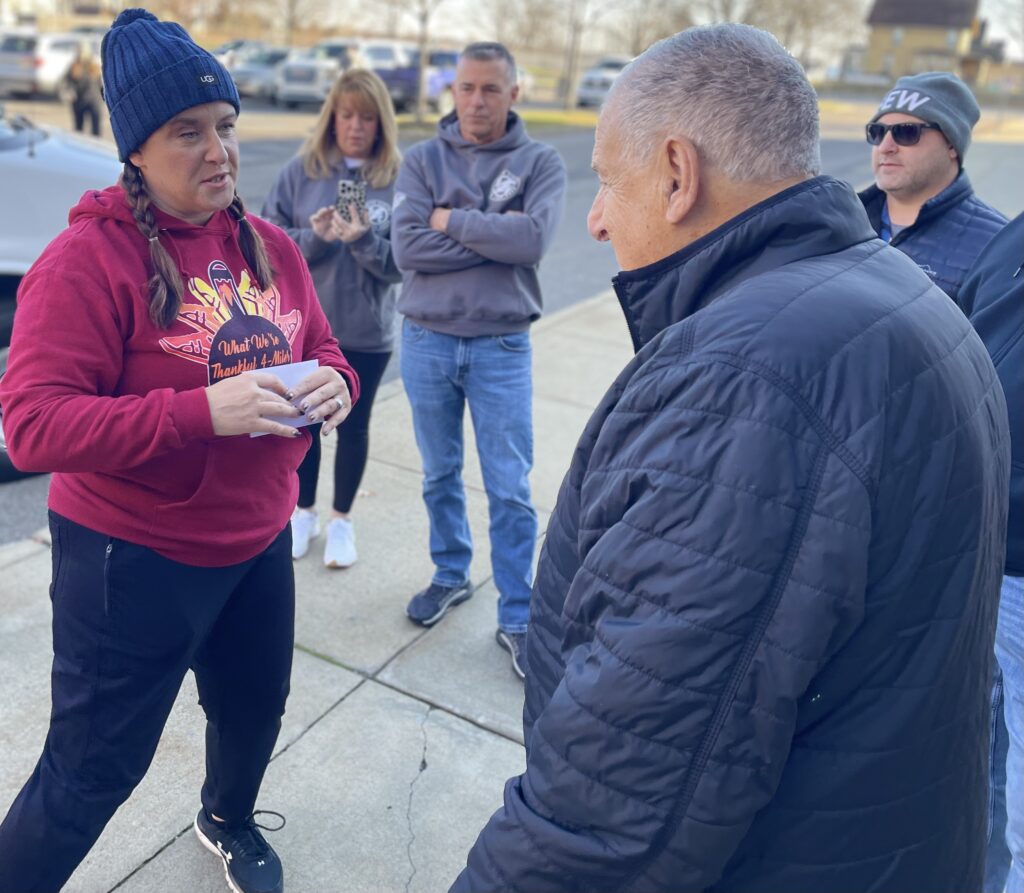 NECA-IBEW Electricians brought a contingent of representatives to deliver their meal donations and meet the Boo Squad kids personally.
"The Boo Squad shows that you're never too young to do something positive for your community," said Todd Ambrose, business manager for IBEW Local 573 in Warren. "It's truly an impressive group of young people and a well-organized operation."
Boo Squad's beginnings
Hrina-Medvec started with six kids, including her own 2 and 5-year-old daughters, in 2017 and fed 10 families its first Thanksgiving. This year, Boo Squad has grown to 50-60 kids and fed 262 families.
"I wanted to teach my kids about volunteering in the community and being kind towards others with differences," she said. "My mom came to America from Europe, and when she arrived she was made fun of. They were very poor, she couldn't speak English and she had to shop at second-hand stores. And so, she always told us 'You better always be kind to others because of what she went through."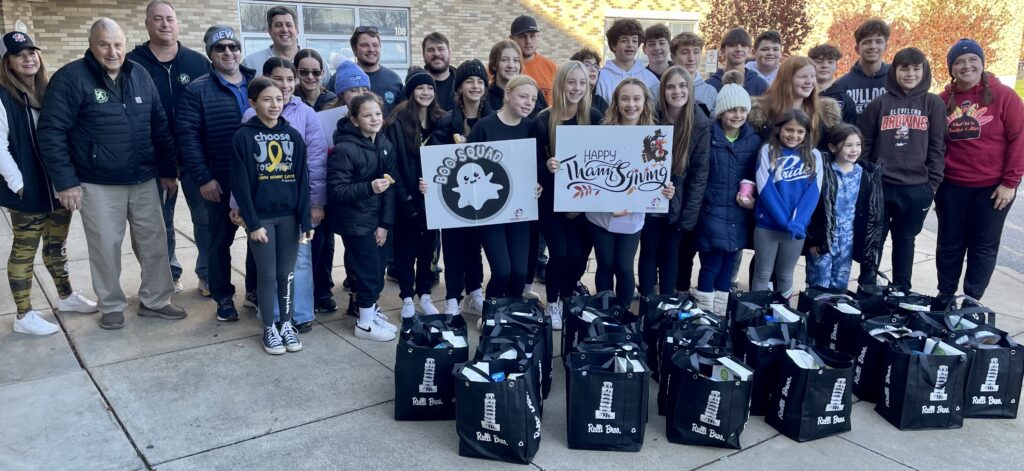 Boo Squad fed families in-need in local school districts from Warren in Trumbull County to Springfield Local in Mahoning County and many in between. Meals also reached families served by Beatitude House, Making Kids Count, Purple Cat, Down Syndrome of the Valley and Ohio Living's hospice patients.
The kids involved, generally from 4-13 years old, participate in other community service work throughout the year, as well, including ham giveaways at Christmas, serving in a local soup kitchen, preparing patient care bags for patients at Akron Children's Hospital Mahoning Valley and volunteering at Golden String's prom.
To support Boo Squad, visit their Facebook page or the Spano Foundation website, which takes online donations.