In electrical terms, 2023 has been a power surge for Sam Decesare. He officially started his own business, Revolt Electric, in January and has been moving at lightning speed ever since.
As a one-man operation, to say he has a full schedule is an understatement. He juggles working, estimates, meetings and the office work. Decesare says it's a balancing act.
"I want to stay 9-to-5 and not work late nights or weekends unless needed. It's about being upfront with customers. Right now, I'm scheduling about a month out. I don't really like telling people it will be longer than that."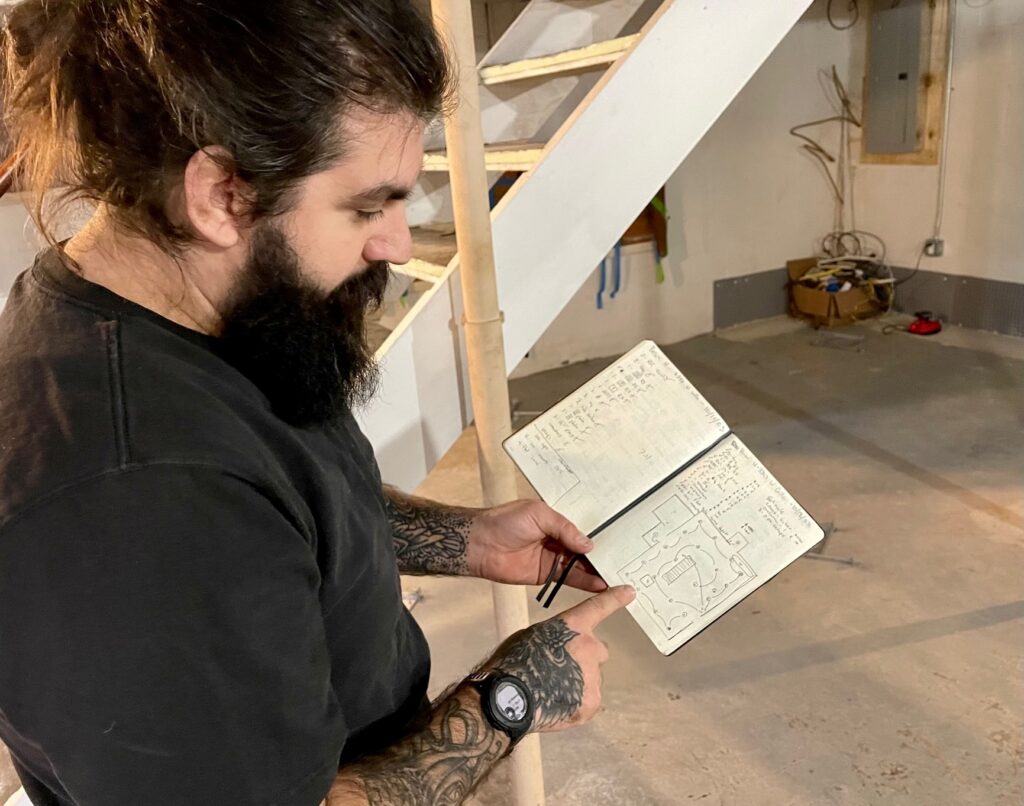 The road to Revolt Electric
He completed the apprenticeship program with IBEW Local 64 and has been an electrician for about 10 years. Before starting Revolt, he worked for "Joe" Dickey Electric and Santon Electric. His primary focus is residential, but he has done some offices.
"I was debating about going commercial, but I ended up taking the state license test and passed. It took me about a year to prepare for that."
As far as adding workers, it's getting close to that point.
"I want to make sure there's 40 hours of work for another person for at least two weeks straight. Once I get there, that's when I'll bring someone on board," he said.
Decesare added that being part of the union helps in that aspect.
"When I do need someone, I can go to the hall and get someone with experience or maybe an apprentice to help me on jobs while I get other things done."
He says having properly trained electricians is key.
"I like how much the IBEW does for apprentices. It's important we all work together to make a better future. It might be an investment for a first-year apprentice, but what's most important is that in 20 years, that will be the journeyman teaching a new person. If we don't teach the younger people now, we won't have anyone else 20 or 30 years down the line," Decesare said.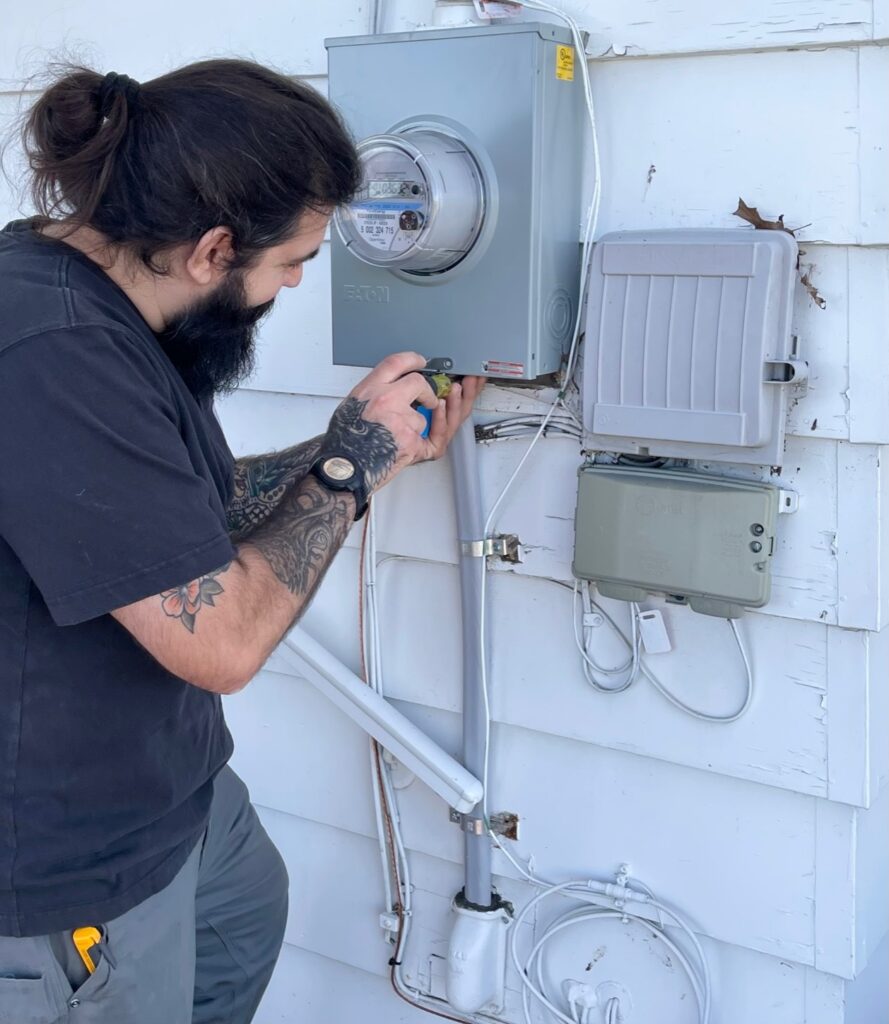 Following his father's footsteps
Growing up, he watched his dad's success as an electrician and eventually decided it was the career for him, too.
"When I was young, I didn't have a passion for it, but I knew I needed money! I always knew my dad had a good job. I was a bullheaded kid, so I didn't tell him I was going to do it. I wanted to get there on my own, and I'm glad I did, looking back now."
His dad is an IBEW Local 64 member working for Liberty Electric in Columbiana and plans to retire soon. Decesare says his dad is proud to see him follow in his footsteps – not only as an electrician but running a company, taking his own path and not being afraid of failure.
"Being an electrician is the fun part. It's the business part I'm still learning about," he said.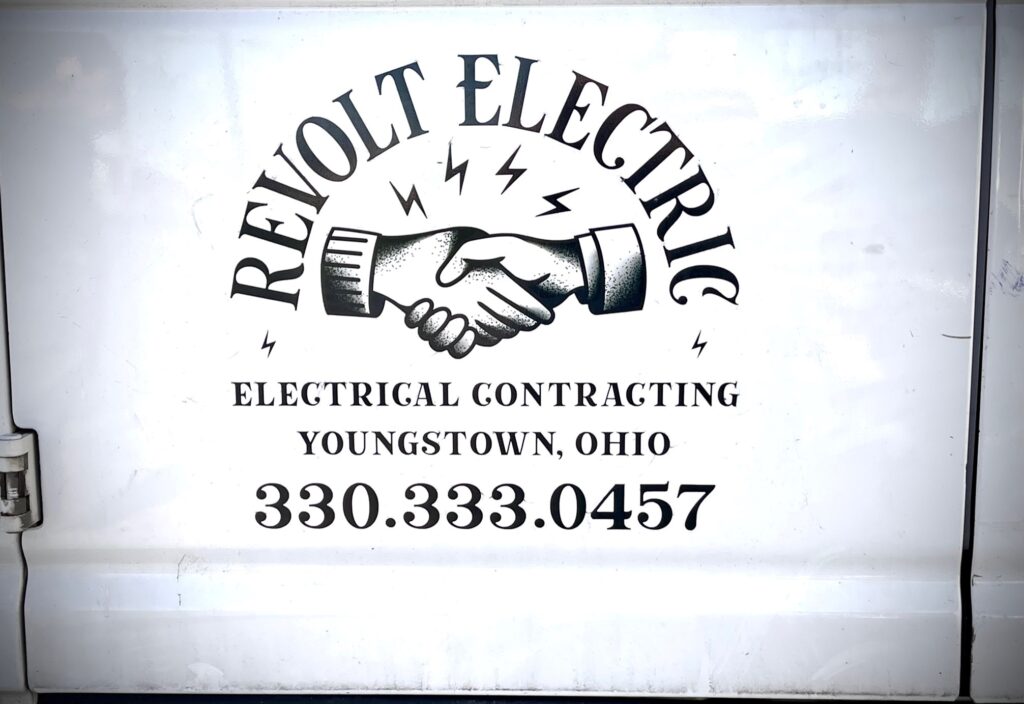 Taking on a challenge
The answer to why he decided to go on his own is simple.
"I was ready for more. It felt like I learned everything I needed to know as a residential journeyman. I was ready for a change, something new, and I loved the idea of being my own boss."
He enjoys the challenges that come with the territory and getting practice with special requests like security cameras and smart lighting. Although his plans don't include becoming a large company, he still envisions a successful legacy.
"I want to work as long as I can. When I eventually stop, I'd like to possibly hand off the business to someone else. I just want to do good work while I can, and it's great to have the support of NECA-IBEW Electricians," Decesare said.
Revolt Electric is a member contractor of NECA-IBEW Electricians, an association of IBEW Local 64 in Youngstown, IBEW Local 573 in Warren and signatory electrical contractors throughout the Mahoning Valley.