The idea of the Mahoning Valley Skilled Trades Expo is to have students get their hands dirty and find a potential career path they wouldn't have otherwise considered. Nearly 5,000 students flocked to the new event center at the Canfield Fairgrounds between September 20 and 21. This was the fourth year for the event.
There were a variety of skilled trades under one roof, and students could easily go from one hands-on experience to the next.
"We need to be able to replace our aging, retiring workforce with new people. Interest is growing for the trades, and the expo has gotten bigger each year," said Kevin Reilly, executive vice president of The Builders Association of Eastern Ohio and Western Pennsylvania.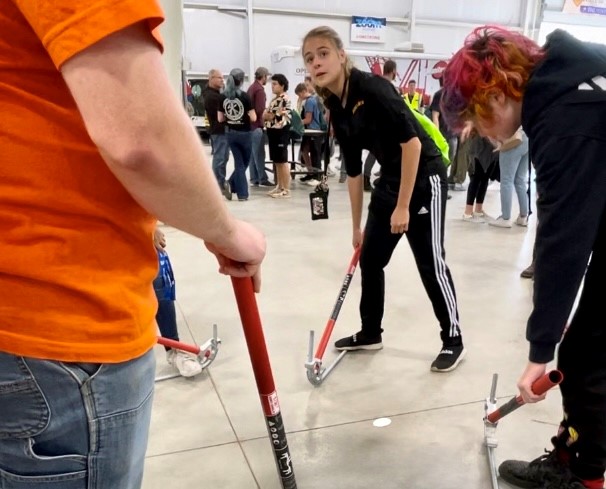 Hands-on approach
NECA-IBEW Electricians training centers and member contractors set up a few demonstrations. There was conduit bending, a virtual reality exercise, an electrical board and a makeshift wall to experiment with outlets and wiring.
Nathan Castle is an apprentice with IBEW Local 573, and he helped with the conduit bending. He says many students were engaged and willing to learn about the trade. Castle likes to emphasize the financial security that can come with being an electrician.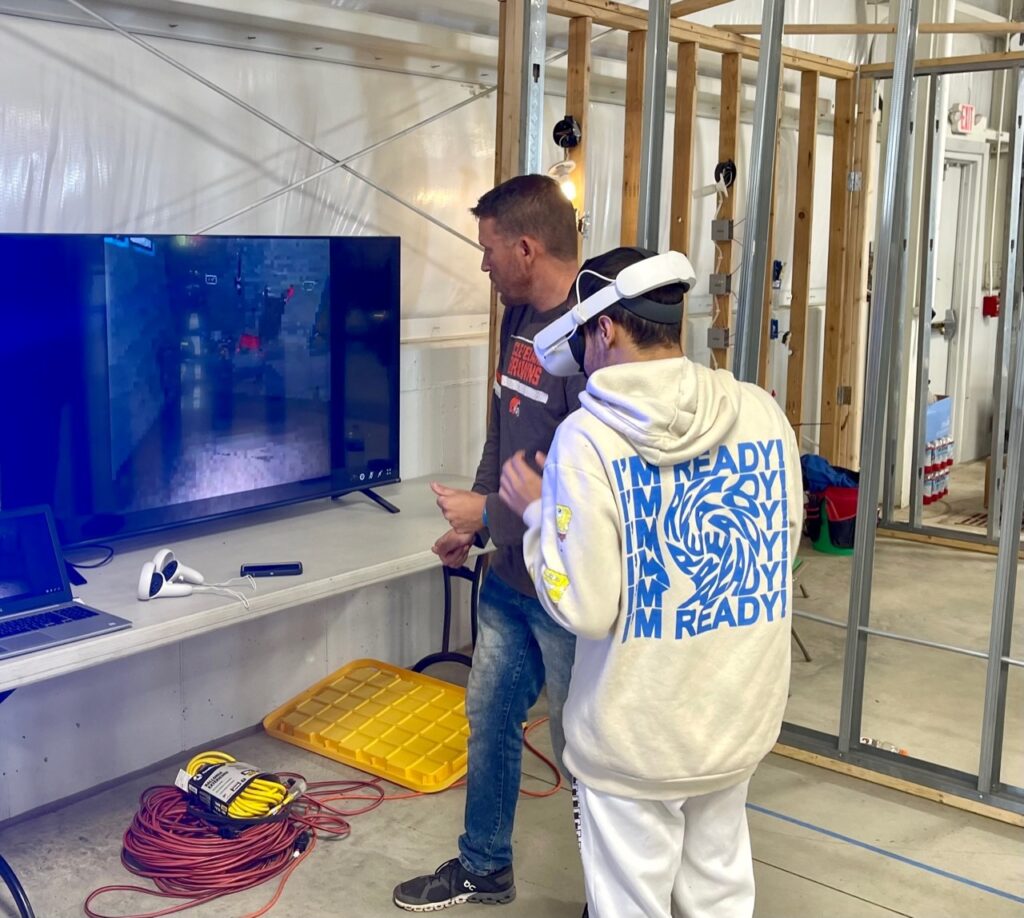 "It's rewarding. I don't have any school debt. I've had a house for two years, and I'm 24 now. I was the youngest apprentice in my class at 18. I was able to live at home and just start saving money right away after high school," he said.
The conduit bending caught the attention of a couple of students from the Opportunity School in Lisbon. They said it was fun learning about all the trades. One of the teens wasn't sure what field of work he was most interested in as a career. The other said his mom is an electrician, so he naturally leans toward that trade.
Various equipment was also set up outside for students to see how it's used in the skilled trades. "Joe" Dickey Electric brought a truck used to dig holes and set poles and a bucket truck for demonstration.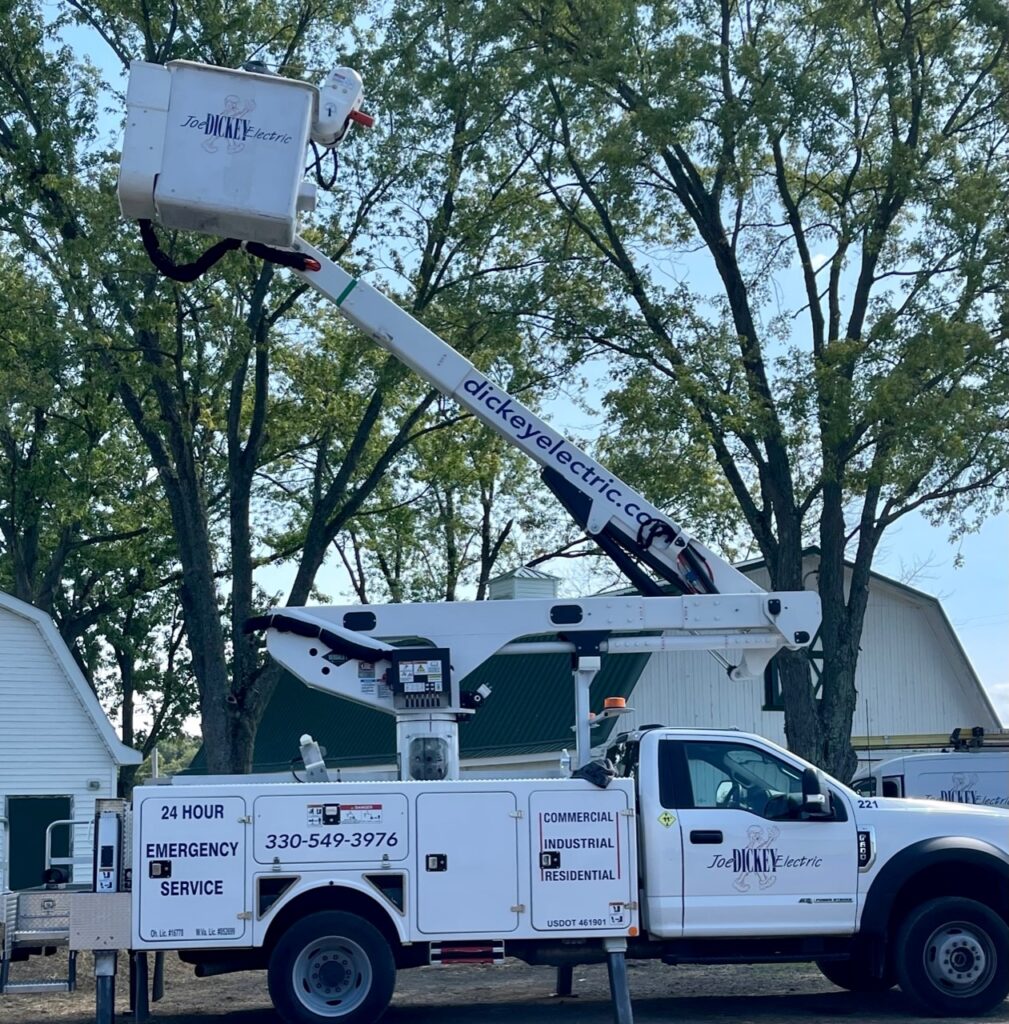 Women in the trade
Women heavily represented IBEW Locals 573 and 64 at the expo. Electricians were reaching out to female students about not ruling out the trade as a career option.
"I talked to a young woman from Mahoning County Career and Technical Center that was asking a lot of questions about being an electrician and how to start. It's always good to see. There's more of us joining now," said Emily Nusser, apprentice, IBEW Local 64.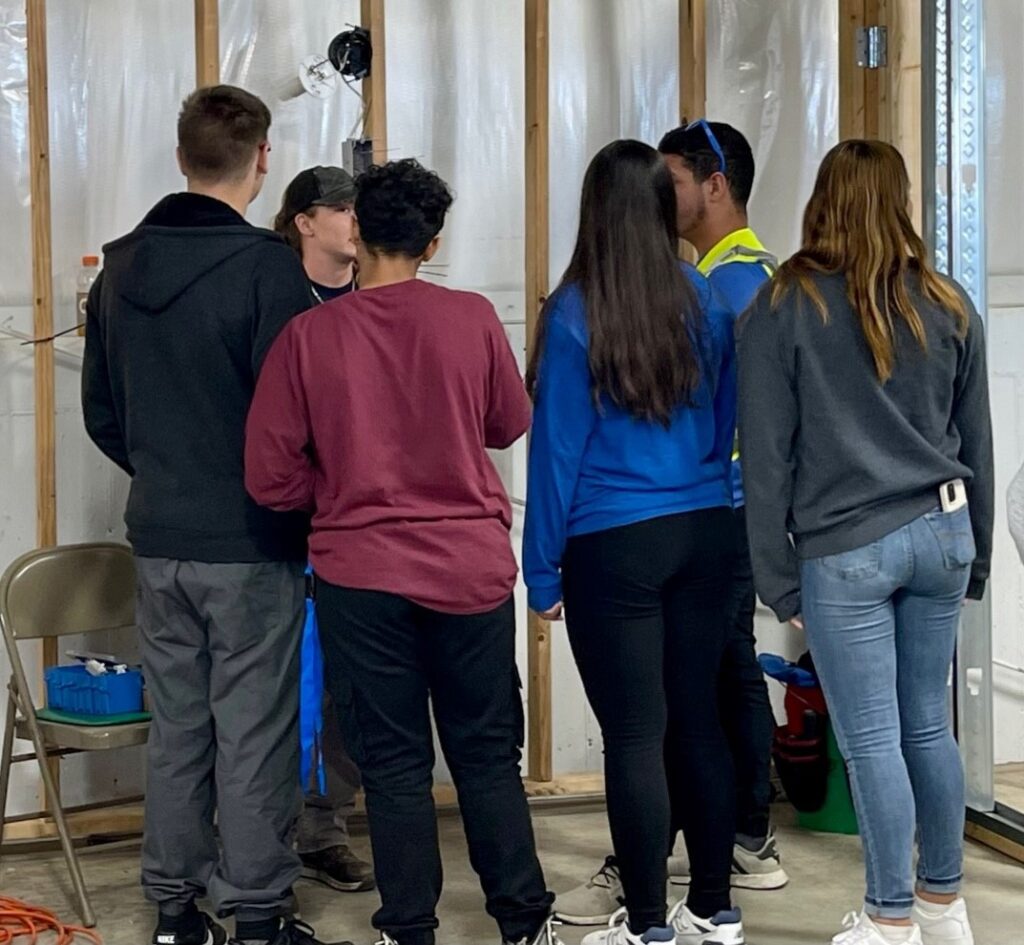 The trades in general lean predominantly male. According to the U.S. Bureau of Labor Statistics, only two percent of electricians are women. It's also a career that continues to need more workers due to an aging workforce.
Pathway to apprenticeship
The goal of the expo was to show students that college isn't the only pathway to a sustainable, well-paying career. Many schools in the Mahoning Valley are offering programs that target the skilled trades. To be an electrician, students can go into an apprenticeship right after graduation.
"I think there's more of a push for blue collar jobs now. School counselors and administrations are seeing the other options with good pay and benefits besides going to college and getting a degree," said Eric Davis, training director, Warren Electrical JATC.
Davis encourages anyone considering the electrical trade to reach out to the Warren or Youngstown Electrical JATC. More information can also be found at ATradeThatPays.com.