With at least two years of classes left in pursuing a bachelor's degree in electrical engineering technology, Alex Birtalan has a "can't-stop-won't-stop" mentality. For the second year, he received the NECA-IBEW Electricians' scholarship through the YSU Foundation.
Birtalan, 22, of Salem, attends YSU part-time and works as much as possible as a junior estimator at Joe "Dickey" Electric in North Lima. He's been there four years, just earned his associate degree and knows a thing or two about working hard and not giving up.
"My father knew what hard work was, and he wanted to make sure I knew, too," Birtalan said.
Before getting into the electrical field, his first job was on a farm. He also never saw himself going to college and didn't want the debt. His dad always talked highly of being an electrician, so he started down that path until he was met with adversity.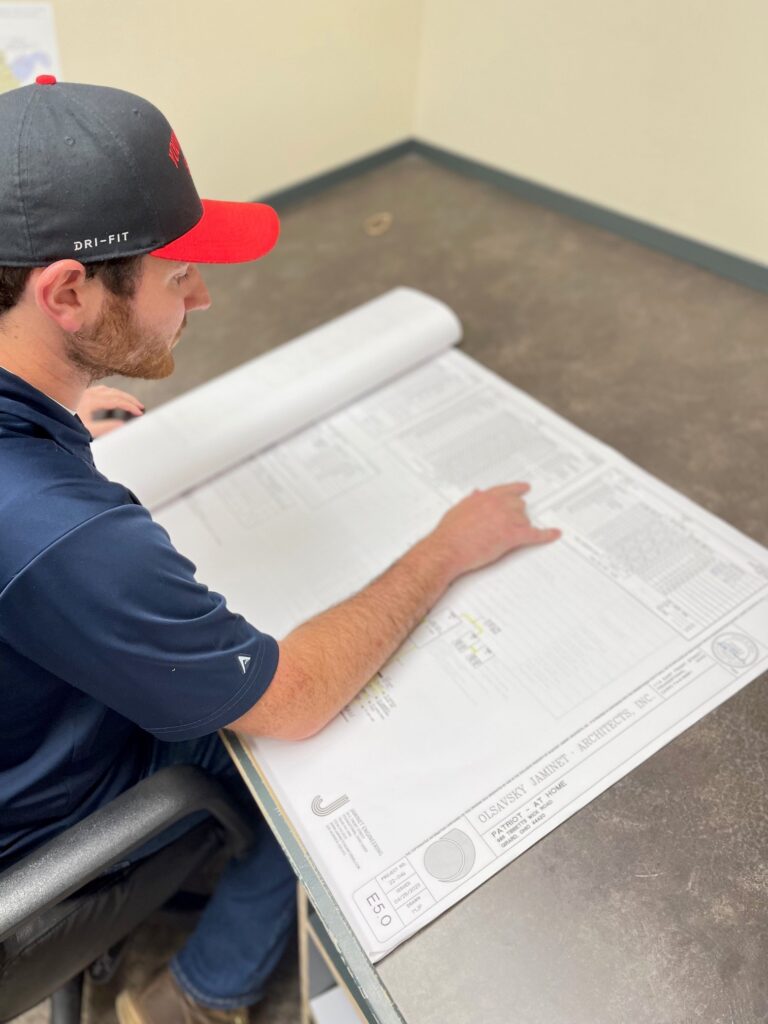 An opportunity arises
"In 2019, I was three months into my apprenticeship, and the journeyman was going over codes, but I couldn't see the colors," Birtalan said.
Doctors' appointments followed, and they discovered he has red-green color blindness. It was a devastating blow because the impairment keeps him from doing field work as an electrician.
"I was nervous and scared then, but it hasn't stopped me. I had a lot of thoughts running through my mind at first. I was stressed and not sleeping. I thought about being a plumber after finding out, but then I got a call from Eric Carlson, and he gave me this opportunity," Birtalan said.
Carlson is the president of Dickey Electric.
"I'm a believer that everything happens for a reason. I like working here. Everyone is good to me," he said.
In the right place
Birtalan is typically busy juggling a few jobs at a time. His role varies for each one, and some can be more challenging than others.
"There are no easy or bad parts. It just depends on the job," he said.
As the junior estimator, he takes count of devices, equipment, switch gear, conduit, wire and sketches out where conduit paths will go. This gives a good idea of the cost. Then, he reaches out to vendors for pricing on lighting, fire alarms and other items before a proposal is submitted to the contractor.
There are two other estimators at Dickey Electric.
"We're a team. There's no competition here. We work well together," Birtalan said.
Some projects they've recently been awarded include Baker Elementary in the Mathews Local Schools, Leetonia downtown park and Canton Nazarene Church.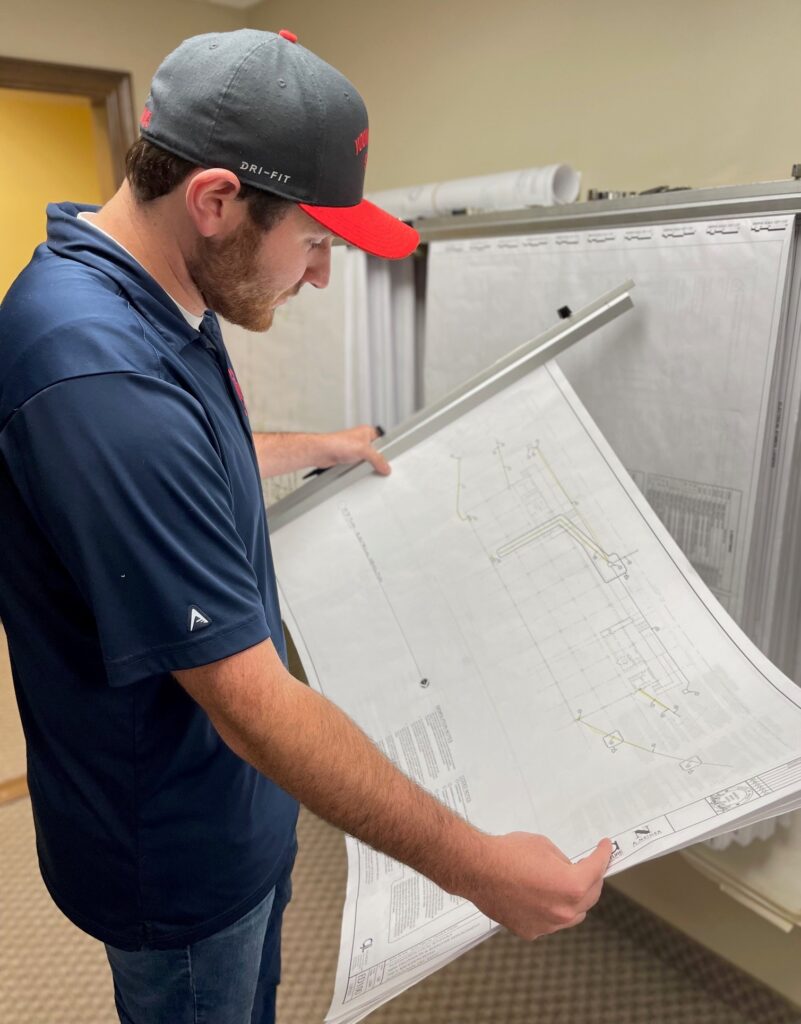 Money that means so much
Birtalan was in disbelief he got selected for the scholarship for a second time.
"I really wasn't expecting it. At first, it felt weird, but it truly means a lot. Most of what I make at Dickey pays for school, so easing the burden of the first semester is always nice," he said.
Students who apply must live in Mahoning, Trumbull or Columbiana counties, carry at least a 2.5 GPA at YSU and pursue a degree that benefits the electrical industry. They also must be affiliated with IBEW Local 64 or a signatory electrical contractor in the Mahoning Valley.
"It's nice to know somebody's watching me as I go through this and seeing me put in the effort. I have a lot of appreciation," Birtalan said.
The LMCC supports continuing education for those in the electrical field. The membership believes it's important for IBEW Local 64 members and their families, as well as contractors and their families to help pay for college.
All options on the table
Birtalan encourages young people to learn about the electrical trade. If given the chance, he says he would talk to students about his story.
"I grew up in United Local Schools. Outside of the career and tech center, I didn't have much knowledge of what was out there," he said.
The ability to persevere is something else important in life.
"Keep all doors open. Don't turn something down until you learn everything you can about it," he said.
In turn, Birtalan appears to be taking his own advice when asked about what might come next.
"I'm keeping all my options open. I have a long two years ahead – going after my bachelor's," he said.
Birtalan wants to achieve that goal before looking ahead any further. However, he hinted that he enjoys going to job sites when given the chance and is interested in the project management side of things.
Aside from fall classes coming, he'll be wrapping up the summer by moving into his own home and doing renovations. Even with an admirable work ethic, he does make time for fun with friends and family. Most notably, he's been to five concerts so far this year.
NECA-IBEW Electricians, an association of IBEW Local 64 in Youngstown, IBEW Local 573 in Warren and signatory electrical contractors throughout the Mahoning Valley.