To say "Joe" Dickey Electric has a special connection to the Canfield Fairgrounds would be an understatement.
It only made sense for the North Lima-based electrical contractor to be charged with the electrical infrastructure at the newly constructed Canfield Fair Event Center. It's a massive 35,000 square-foot facility that will expand to nearly double that space in future phases.
Joe Dickey, Jr. and his son Dave are both past Fair Board presidents and employee Tony Parks serves on the current board with Dave.
"We take great pride in what those individuals represent and our company's history with the Fair, and that drives us to mirror those values while we're on the jobsite," said Brian Crumbacher, "Joe" Dickey Electric project manager.
The first use of the new building will be to house the Junior Fair over Labor Day weekend. The new space is about seven times larger than the former Junior Fair barn.
"Eventually the goal here is to host other events and tradeshows," Crumbacher said. "We've run cable tray throughout the building for modular power stations to be dropped down."
"Joe" Dickey Electric provided main service to the building in Phase 1, including LED lighting throughout, and has already laid the infrastructure for future phases, which include the additional footprint as well as kitchen and office spaces.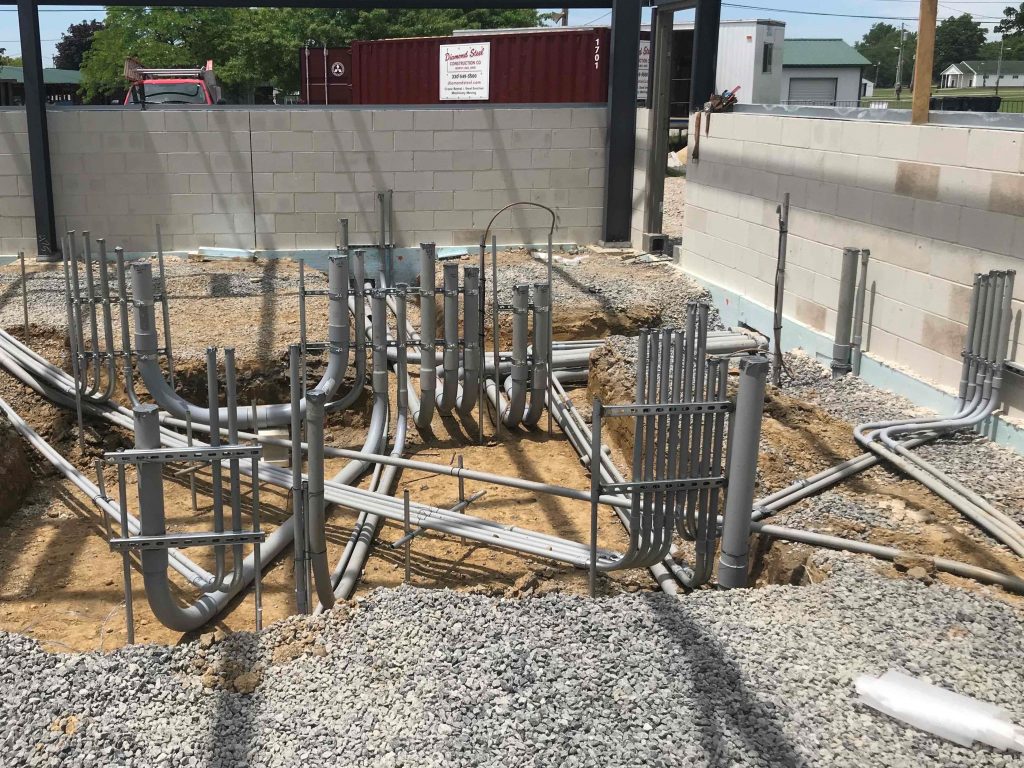 Completing the building in time for the Fair resulted in a few unique challenges that had to be overcome.
"The condensed timeframe and the weather were two hurdles, but so many things happened in sequence that it really required all of us on the jobsite to communicate well and be flexible," Crumbacher said. "We also successfully addressed a challenge we put upon ourselves to maintain the open space look and conceal as much of the electrical as we could while still bringing power everywhere it was needed."
"Joe" Dickey Electric had up to 6 electricians on-site at the project's peak. The crew also incorporated prefabrication of lighting whips as an efficiency initiative.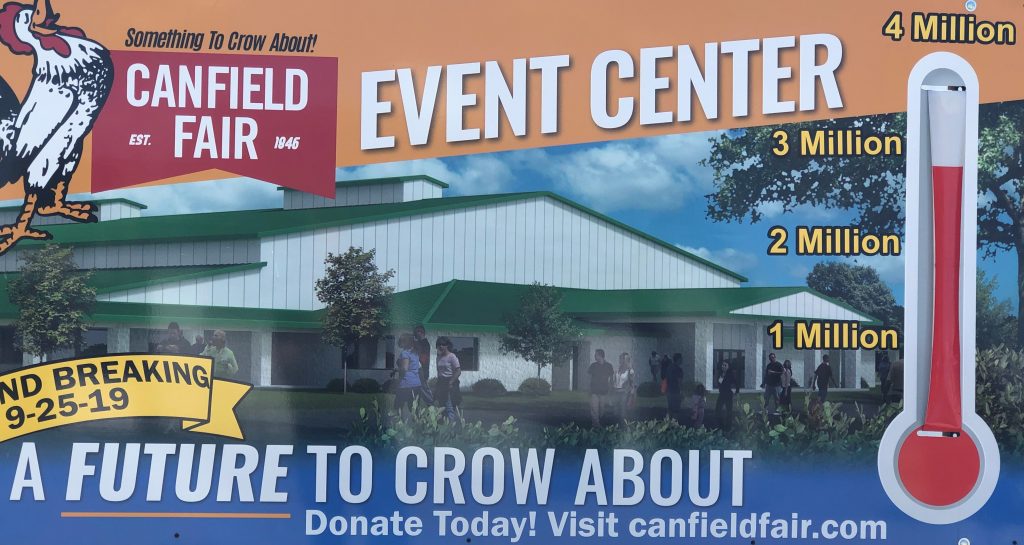 "Joe" Dickey Electric is a member contractor of NECA-IBEW Electricians, an association of signatory electrical contractors serving the Mahoning Valley.