Bethany and Eric Carlson developed ties to United Way of Youngstown and the Mahoning Valley prior to being chosen as the 2023 campaign co-chairs. They've witnessed the organization's initiatives in action within their careers. Now, their deep dedication to creating a better community continues as a couple.
They held a successful campaign kickoff in August at the Youngstown Shrine Club with a reverse raffle that raised $40,000.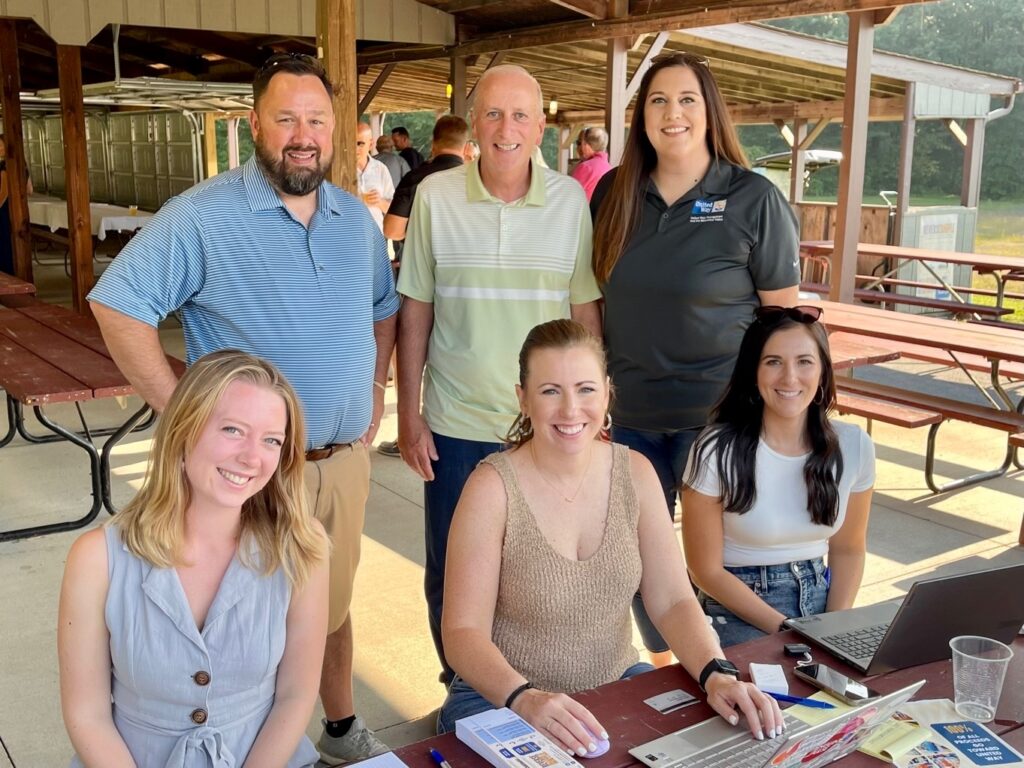 The climb to co-chair
Eric, president of Joe "Dickey" Electric, has supported United Way by being on the campaign committee for the last two years, running a workplace campaign, and in 2022, he joined the board of directors.
"He was introduced to us through his wife, who has been involved for years as an educator. When Eric joined the board, he got to work immediately, going above and beyond to help in every way possible. He's been a huge help with the construction of our volunteer resource center," said Roxann Sebest, vice president, United Way of Youngstown and the Mahoning Valley.
A groundbreaking for the volunteer resource center on Market Street in Boardman is expected sometime in September. Eric says the 12,000 square foot building should be up and running by late spring 2024. United Way was able to secure a $1.5 million federal grant for the building.
"Currently, we store supplies in the Watt Street office and in a storage pod in the parking lot. It's all completely packed. The resource center will support volunteers and all the initiatives including Success By 6, Success After 6, Saturday of Caring and Care Closets," Carlson said.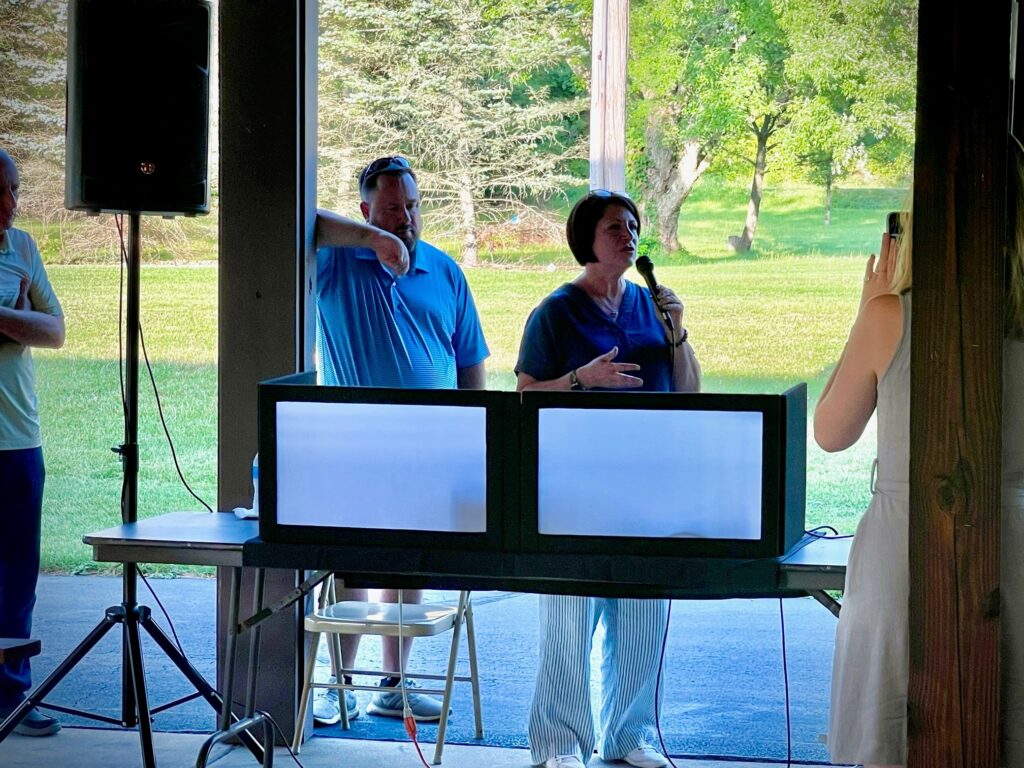 Investing in the community
Speaking of Care Closets, Bethany has been an active force for that initiative. There are nine sites which have served at least 4,100 students in area schools. She's also witnessed Success By 6 and Success After 6 firsthand. Bethany served as superintendent of the South Range schools for three years.
Community service is something Eric says has been woven into Dickey Electric's business model.
"Dickey sponsored my Eagle Scout project when I was 14. Joe and Dave didn't realize it at the time, but they invested into a young man that would end up growing into the future leader of the company and owner of their business. I am still grateful for that investment to this day," Carlson said.
That influence on Eric as a teenager can be related to the impact United Way's initiatives have on young people in the area.
"I am very impressed with the dedication of the board members and even more impressed with dedication of the staff. That's why Bethany and I accepted to be co-chairs of the 2023 campaign," Carlson said.
The staff is also grateful to have such hard-working people like the Carlsons leading the way.
"We knew between the two of them we'd have a powerhouse couple. They're selfless and dedicated, two qualities that make for great United Way campaign co-chairs," Sebest said.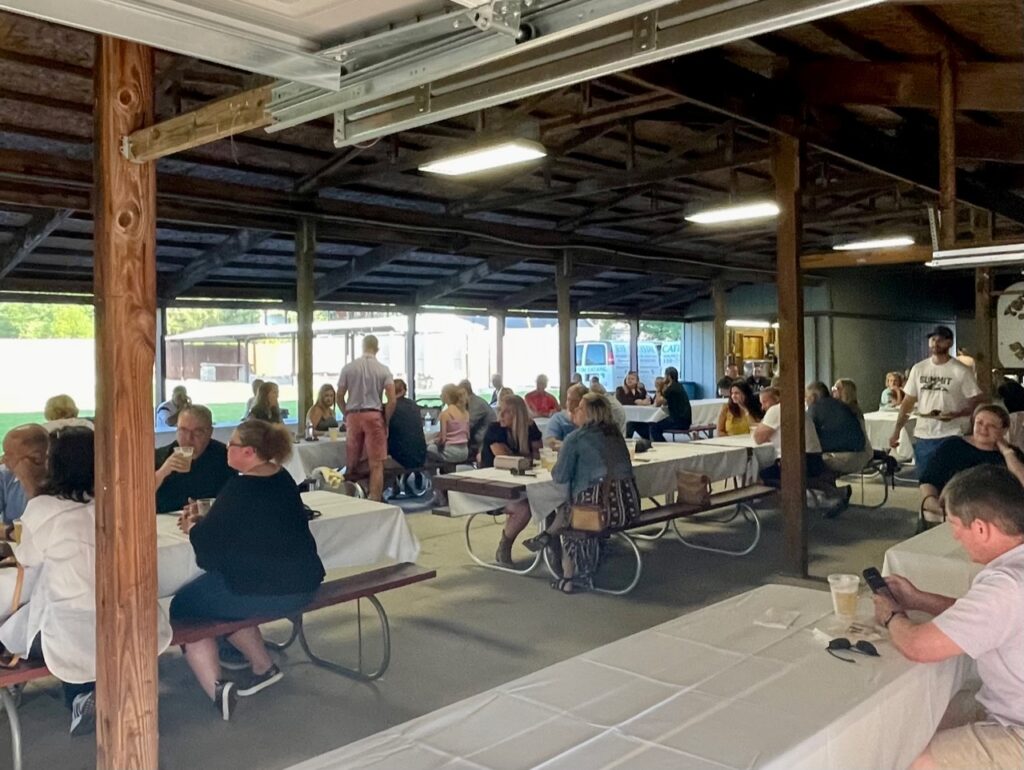 Hard work and aiming high
The Carlsons also know they can't do it alone. It takes work from the entire community to reach the campaign goals.
"Bethany and I will certainly need everyone's help to maintain the high bar that has been set for 2023, and we'll be working hard to hopefully raise that bar again," Carlson said.
IBEW Local 64 is backing Eric in his new role and is proud to see him stepping up as co-chair.
"This solidifies that giving back to the communities we work in isn't only important to the union, but it's just as important to our local contractors. We will support Eric, and his wife, Bethany, in any way we can," said Scott Satterlee, business manager, IBEW Local 64.
The 2023 campaign goal is $3.4 million. However, Eric is making a hard push to exceed that amount.  
"Our United Way is an investment into the Mahoning Valley and our youth. There are so many ways people can help – either financially or by volunteering," Carlson said. "Most of the time it's the easy things that make big differences in our community."
Learn more about United Way and the campaign here. There are also links to donate and get volunteer information.