"Powering the Penguins" starts and ends with NECA-IBEW Electricians.
This year we "doubled down" on our support for Youngstown State University by becoming an Official Partner of YSU Athletics.
This new level of sponsorship not only increases our collective exposure among community members who follow YSU sports, but it formalizes our commitment to the university in a meaningful way in support of the school's 400-plus student-athletes.
"We're fortunate to have YSU as an anchor of our community to drive economic development and provide world-class education to our young people," said Tom Lipka, Mahoning Valley NECA executive director.
NECA-IBEW Electricians is an association of signatory electrical contractors and IBEW union locals in Warren and Youngstown. Collectively they also fund a scholarship through the YSU Foundation for students with a relationship to a contractor or union member, and they support various student-Veterans initiatives through the Veterans Service Center on campus.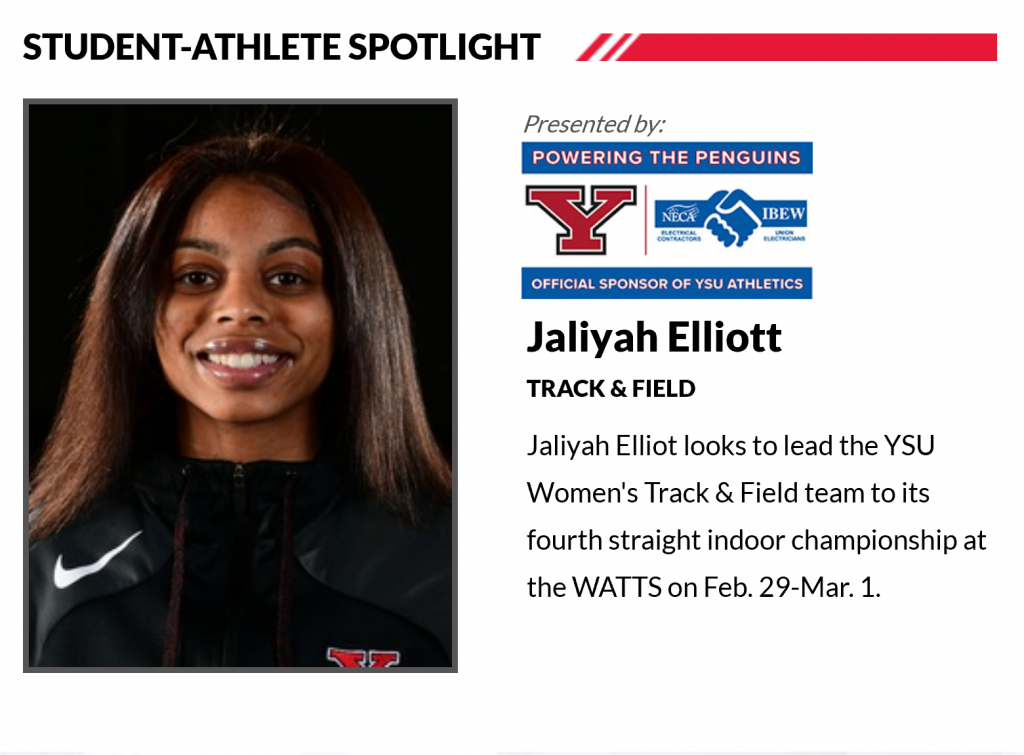 Through the years, in recognition of the association's reliable, skilled and available workforce, YSU and local general contractors have regularly engaged member contractors in major construction projects on campus.
"Giving back to the community is part of our fabric, and many of our signatory contractors and member electricians have benefited from commercial construction work throughout the university," said Jim Burgham, IBEW Local 64 business manager. "Our tradespeople take great pride in having a direct hand in the quality workmanship that's clearly evident in the new buildings dotting the landscape of the campus."
NECA-IBEW Electricians' sponsorship includes high-visibility signage at football and basketball games, game program ads, website banner ads, an "Electrifying Player of the Game" promotion on football radio broadcasts, a presence at YSU Athletics fundraisers and tickets to games.

"Sponsors like NECA-IBEW Electricians help provide resources for our student-athletes, coaches and programs here at YSU," said Rick Love, associate athletic director, YSU. "The relationship between the Athletic Department and NECA-IBEW helps brand both entities to our fan base and creates initiatives that the community identifies with – like Powering the Penguins."