All generations of gamers can get their fill of nostalgia and fun at Past Times pinball and video arcade in Girard. It's been open since June 1 and features about 600 machines. Some of them are nearly a century old while others are newly released.
Past Times is in the former Santisi's IGA building on State Street. The owner is Rob Berk, of Berk Enterprises, a restaurant and concession food packaging supplier. His passion since he was young has been collecting pinball machines, so he bought the building and turned it into an arcade. He also owns Pinball Expo in Illinois.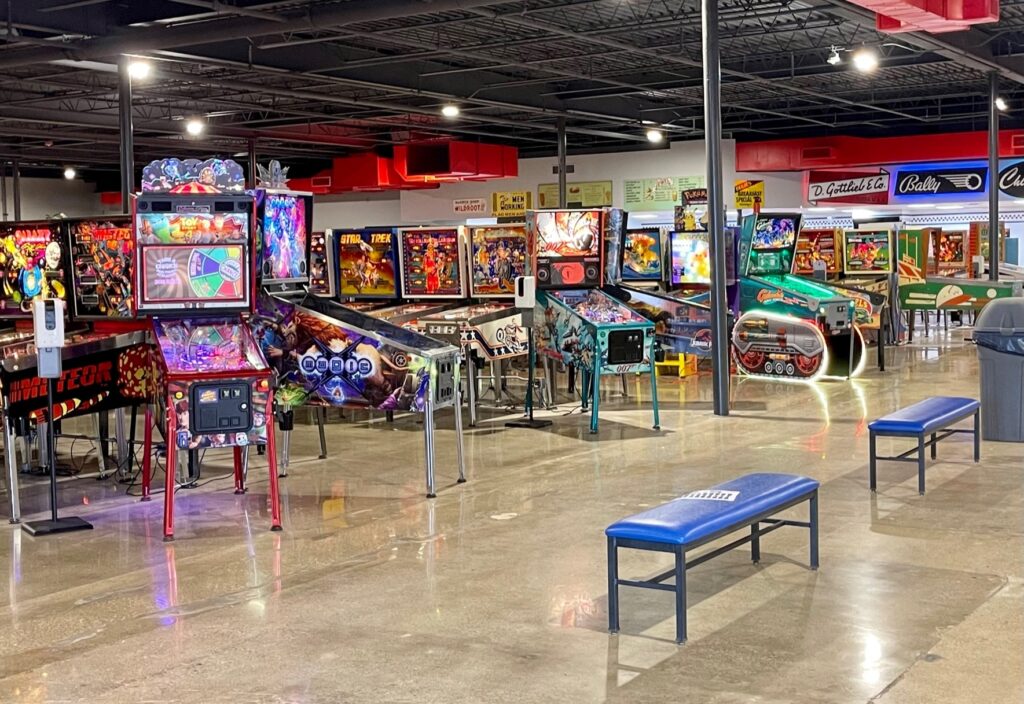 Power is the real "plunger"
The $1 million renovation took a lot of strategic planning. Top of mind – proper wiring for the project. That's where CR Electric comes in with the expertise.
"Every machine has a power drop. Conduit runs from the back room on the ceiling down to the floor for every row of games," said Jason Rubin, owner of CR Electric.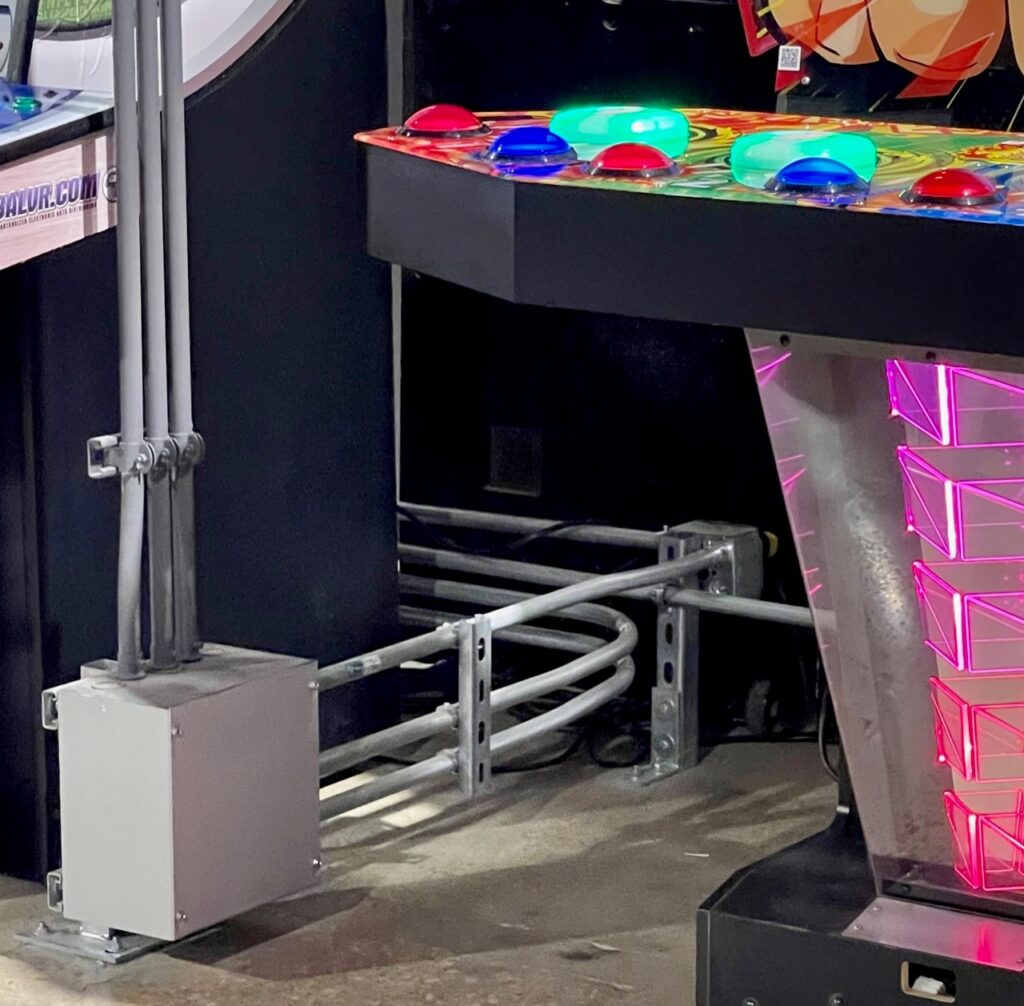 He says there are four panels that supply power for the entire floor.
"Everything then comes together and runs to the main switches in the front where all the machines can be turned on at once," Rubin said.
There is also a breaker for each game. A problem can be isolated and fixed without affecting anything else. The owner's collection is constantly growing, so the plan is to rotate the games on a regular basis.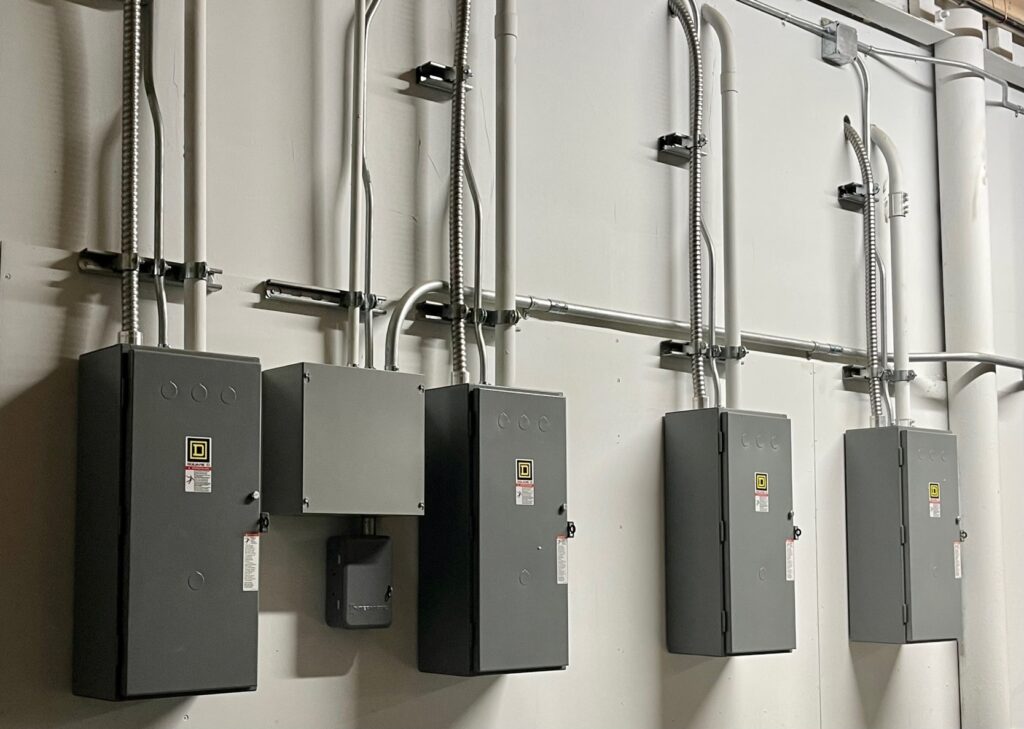 The floor is packed, but Rubin says despite what it seems, the games don't pull as much power as you'd think. What's more impressive is the electrical work was done by one person – Dom Mardocco. It took him a year to complete the job.
"He did amazing work. Everything looks neat and organized. It takes a talented person to do what he did," Rubin said.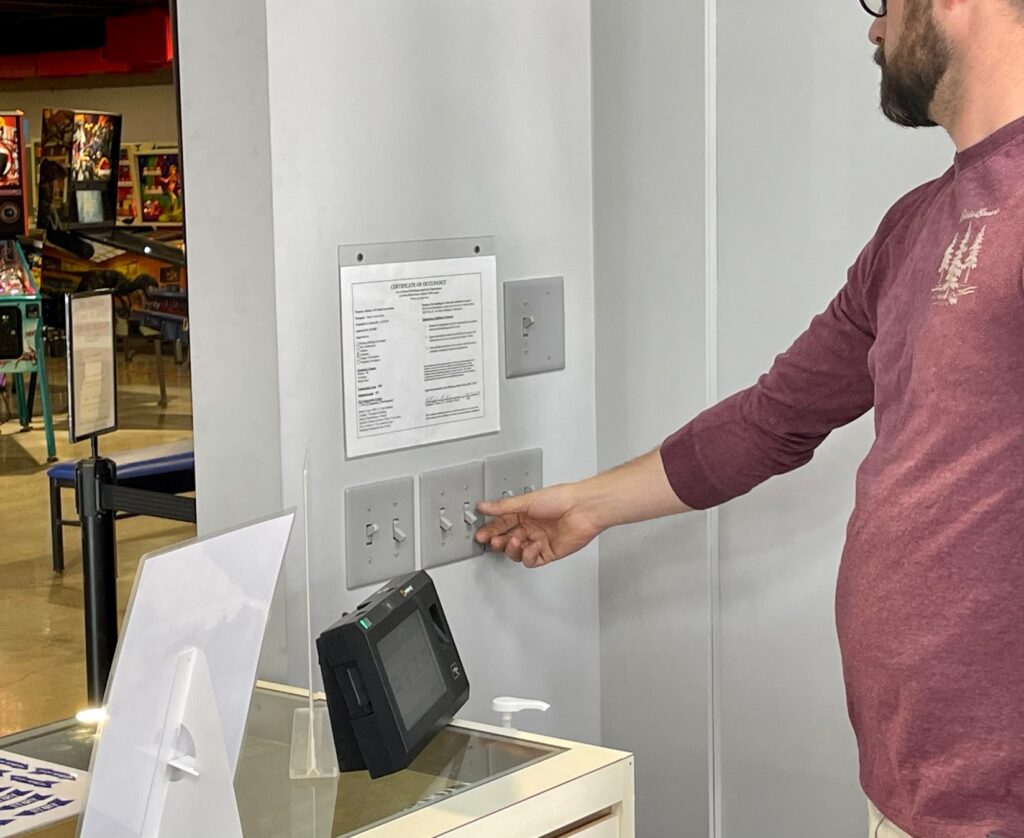 A bonus for all the buzz
Mike Hale is the project lead for Past Times and says it's been hard work to get to this point. He's excited about the arcade's future.
"We have people coming from all over the world to see this. Opening week, about 900 visitors came through the doors. Word is spreading – especially through social media. We believe this will be a destination," Hale said.
Since the owner has turned his lifetime hobby into a full-time business, parts and pieces of pinball machines and arcade games can be found in the back room.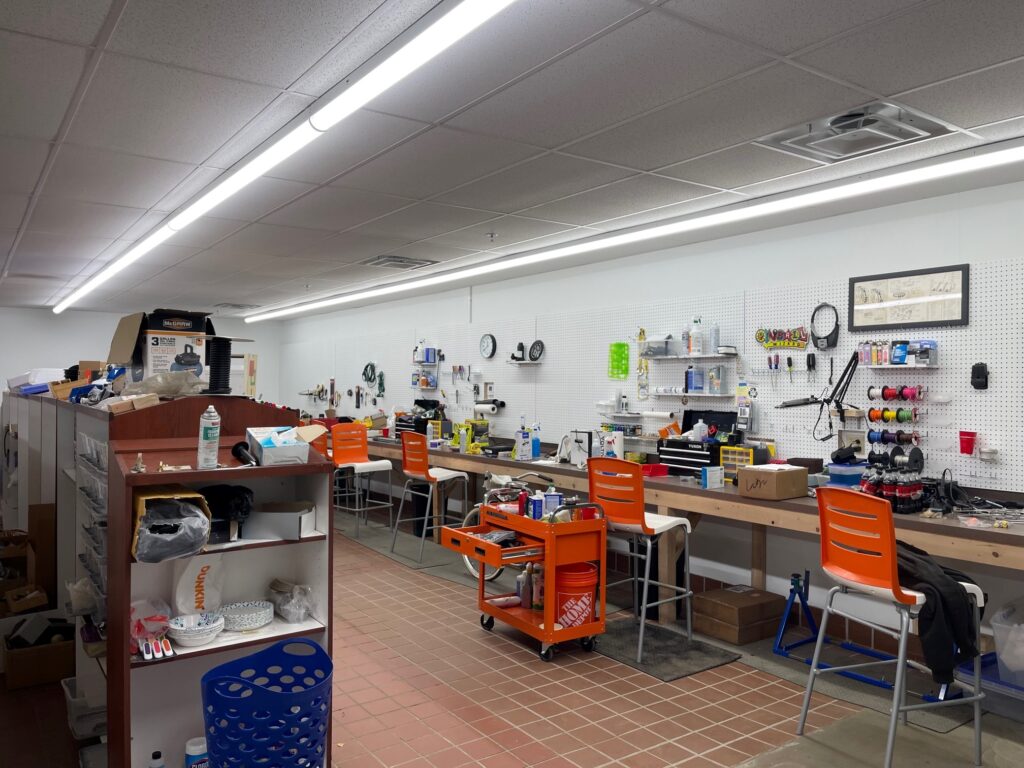 "It's a constant work in progress. We put in a repair room, too, which required some bright lighting," Rubin said.
Food, free play and the future
Food and snacks are available to hungry visitors at the retro diner. Past Times also hopes to obtain a liquor license. The flat admission fee is $20 for guests 13 and older, $10 for ages 6 to 12, and it's free for kids 5 and under. There's no time limit, and all the machines are set to free play – except for some antiques and rare models which cannot be played.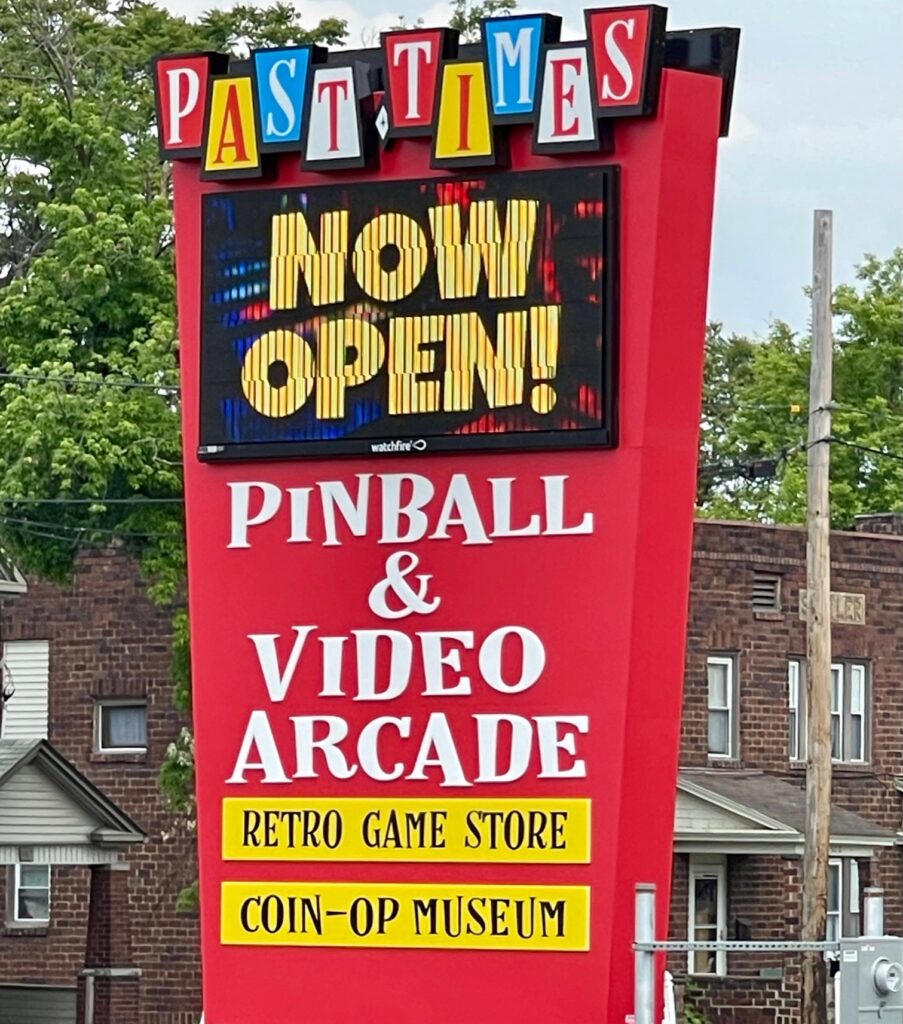 There could be more work for the electricians in the future. Hale says the current space is maxed out, but the owner is already entertaining the idea of expanding. However, those plans are in the very preliminary stages.
CR Electric is a member contractor of NECA-IBEW Electricians, an association of IBEW Local 64 in Youngstown, IBEW Local 573 in Warren and signatory electrical contractors throughout the Mahoning Valley.